» Back to Blog Page 
Airbnb in Barcelona: Blessing or Curse?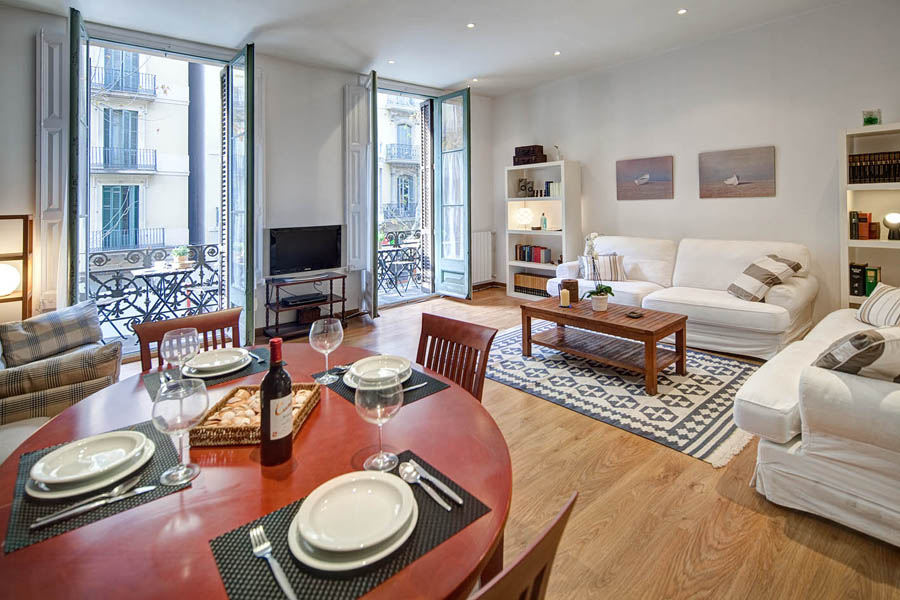 A recent article by Daniel Verdú in the Spanish daily El Pais explores the complex problems that come with Airbnb's home-share platform in a popular tourist destination like Barcelona, where holiday-rentals in the most popular districts might be crowding out long-term residents.
Property owners in Barcelona renting out their flats to tourists are being insulted and roughed up by neighbours, says Verdú. One has been hit with a fine of €90,000 from City Hall unless he agrees to rent out his home as social housing for three years. "The conflict has been brewing for some time," explains Verdú, who goes on to ask "What happened to all the positive values of the sharing economy mentioned in the same breath as Airbnb, and how everyone would be a winner?"
Airbnb makes it easy for Barcelona landlords to engage in tourist rentals by bringing supply and demand together so efficiently. The company's detractors claim that tourist rentals reduce the stock of homes for rent to local residents, driving up prices. "In Barcelona, historic districts like the Raval and Barceloneta have become some of the most expensive in the rental market by square metre, despite the average income of residents being below the city average."
The company rejects this argument, telling El Pais that "we have just 17,000 adverts for Barcelona, a city of around a million homes. Even if all of them were in the market, they wouldn't represent even 2% of the housing stock, a figure too small to have an impact on prices in the city as a whole."
But that explanation misses the point, suggests Verdú, because the problem is concentrated in a few districts, not citywide. Just seven districts have 51% of all the Barcelona properties advertised on Airbnb, so the impact on supply in those districts is much higher, and could influence rental prices.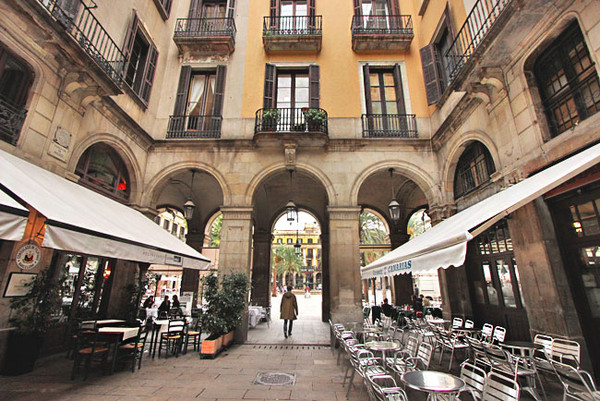 DRAMA IN BARCELONETA AND THE GOTHIC QUARTER
Barceloneta is one of the districts with the biggest problem of conflict between residents on the one hand, and tourists and tourist-rental landlords on the other. Rents in Barceloneta are the highest in the city in terms of €/m2, and have risen the most in the last year, by 9%. Experts cited by Verdú point the finger at the Airbnb effect as being partly to blame for the high and rising rents in districts like Barceloneta.
High rents in districts with low incomes are driving out long-term residents, gutting the districts of their communities and traditional neighbourhood feel. Barceloneta lost 7% of it's residents in recent years, compared to 0.6% citywide. Barcelona's Gothic Quarter, which has the highest concentration of Airbnb rentals (one tourist apartment for every 9.2 homes), has lost 18% of residents in the same period, according to the municipal roll. "The result of this process, profoundly related to tourism, are more expensive neighbourhoods with less local residents," says Verdú.
Barcelona's local authorities have clamped down on tourist rentals and are dishing out fines of up to €90,000 whilst refusing to issue any more tourist rental licences, but "prohibition has left in legal limbo thousands of users (17,000 adverts in Barcelona, and 8,000 in Madrid)", explains Verdú. Part of the problem is the regulatory environment, which is not clear enough in Spain, says Verdú. "Barcelona and Madrid are waiting for regulation that permits the establishment of clear norms," he writes. "Paris, London, and Amsterdam already have it." Verdú also point out that tourist rentals and the Airbnb effect can "bring some benefits" to a city like Barcelona or Madrid, for example by regenerating a district in decline, as happened with the Lavapiés district of Madrid, transformed from being a deprived neighbourhood with cheap housing into the "hotel of the city".
Source: Mark Stucklin (Spanish Property Insight)
Related Articles: