» Back to Blog Page 
Spanish Property Prices rose on average by 1% in 2015 say Tinsa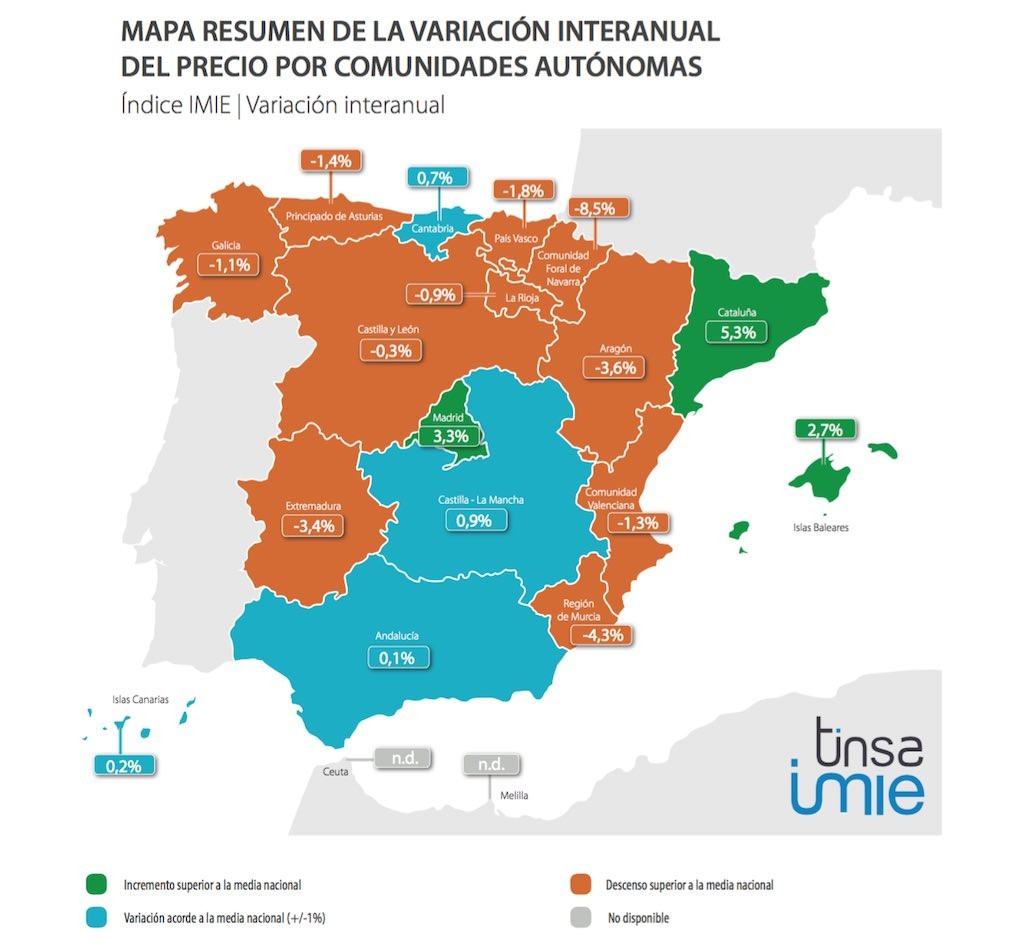 Spanish house prices rose 1% last year, according to a closely-watched index published by Tinsa, Spain's leading appraisal company.
Lifted by increases above 2% in the regions of Catalonia, Madrid, and the Balearics, this is the first time since 2007 the Tinsa index has end the year higher than it started.
2015 was the year that Spanish house prices bottomed out, at least according to the Tinsa index, which is based on the company's own valuations of both new build and resale properties. The index went from -4.5% in December 2014 to +1% in December 2015.
By autonomous region, prices rose the most in Catalonia (+5.3%), followed by Madrid (+3.3%) and the Balearic Islands (+2.7%). They fell the most Navare (-8.5%) and Murcia (-4.3%). See the map aside for more house price changes by region.
By province, house prices rose the most last year in Girona (home to the Costa Brava), up 10.7%, followed by Barcelona province (+5.8%), Lleida (5.3%), and Madrid (+3.3%).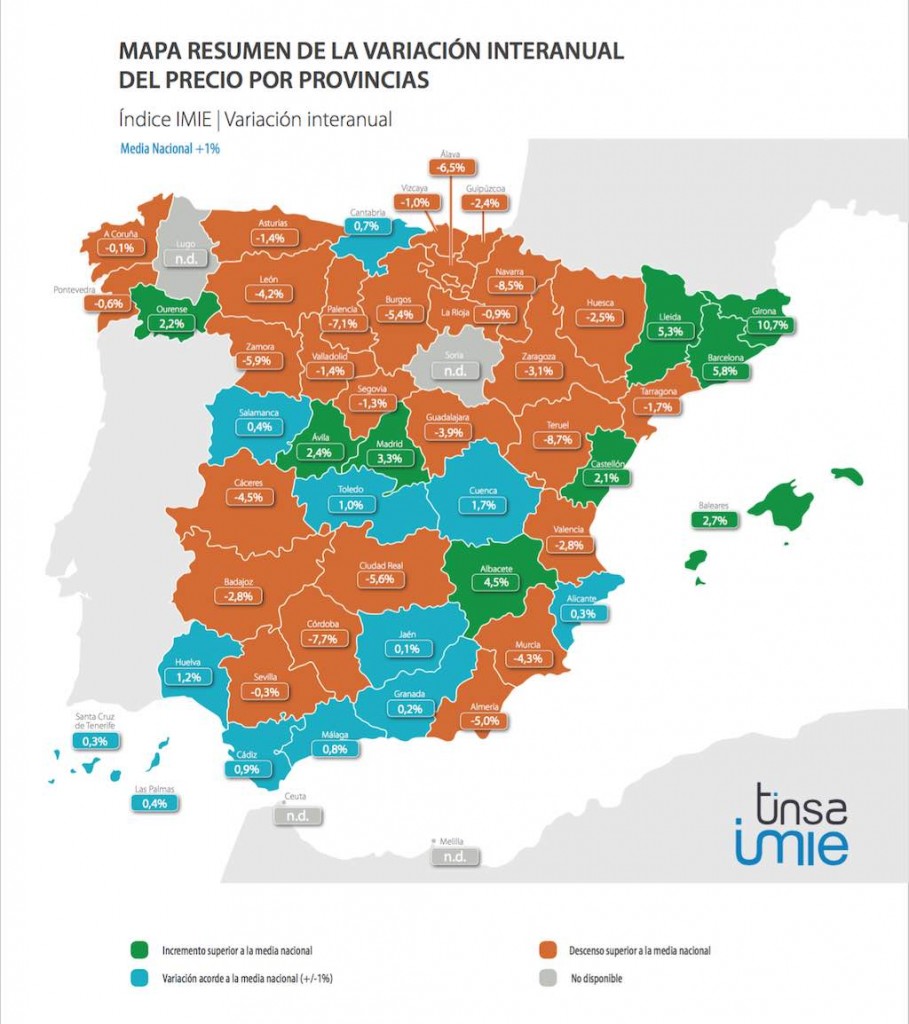 FORECAST
Despite the rising index, Tinsa point out that "It's important to remember the market is tremendously heterogeneous and evolves at different speeds according to area." Prices are rising in some areas, but still falling in others. "As many as 21 provinces and 15 provincial capitals experienced price increases in 2015, but at the same time, we can still see falls of more than 5% in nine provinces and 10 capitals when we compare the average price for Q4 with the same period in 2014."
The Spanish real estate boom and bust has left the industry traumatised, as can be seen by Tinsa's cautious interpretation of the better figures. "Prudence invites us to interpret rising prices in terms of stabilisation," they say. "The incipient change in the trend is based on market values currently at minimums, so a progressive normalisation of the market can mean large percentage change increases, which can be expected to moderate in the coming months."
Tinsa forecast the market will continue to stabilise and return to normality in the course of 2016, with prices falls moderating in areas where they are still going down, and rising between 1% and 5% in the areas recovering the best.
Source: Spanish Property Insight
Related articles:
Galleon Property Search Ltd. Buying agent specialised in the Search and Acquisition of properties in Spain for private individuals and property investors. We change the way we buy abroad.