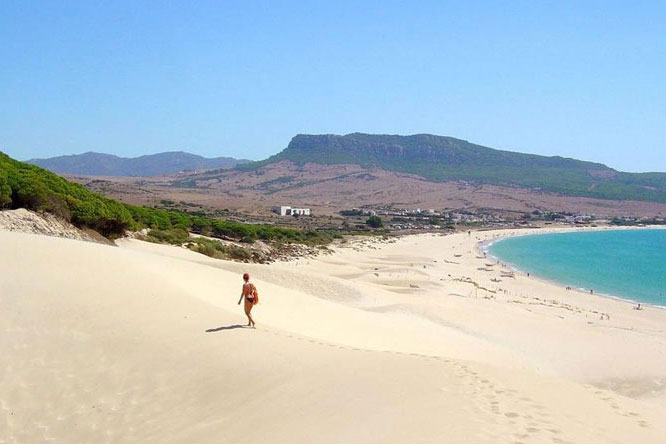 With summer firmly on its way and beach season around the corner we thought it important to review the best Spanish beaches. Be it a quiet cove, city centre hub, or long stretch of sandy dune, here are the top 10 Spanish beaches.
1. Bolonia in Andalucia is our favourite beach. With its long stretch of white sand, wild feel (there are often cows strolling along the beach and one long lonely dune, Bolonia is how all of Spain's coast used to be. Oh, and there is a forest and Roman ruins there too.
2.Galicia's Playa de Las Rodas. Back in 2007, the UK's Guardian newspaper called this strip of sand on Galicia's Cíes Islands one of the top 10 beaches in the world, and its fame is well deserved, even if, as the Guardian pointed out, the Atlantic water temperature can be a little nippy to say the least.
3. Es Trence in Mallorca is a beautiful, popular, yet unspoilt beach with fine white sand and the most beautiful clear water. Es Trenc is not attached to any resort, so it is fairly isolated and has a wild and natural feel. There are 2km of golden sand and crystal clear water – it's often referred to as Mallorca's answer to the Caribbean.
4. La Caleta is a beach located in the historic centre of the city of Cadiz. It was a natural harbour where Phoenicians, Carthaginians and Romans all anchored there boats. The stunning setting is what sets this beach apart, the sweeping light from the lighthouse in the evening and the castle jutting out to sea make it a beach like no other. Its main attraction is its location, a situation that has inspired musicians and poets like Isaac Albeniz , José María Pemán , Paco Alba or Carlos Cano.
5. Calblanque in Murcia is along the A-7 between Alicante and Cartagena.
Located in a nature reserve, it's a haven for wildlife. Some you're unlikely to have seen before on your travels, unless you're in possession of a spotter's badge for both eagle owl and sea turtle. Clothing is optional.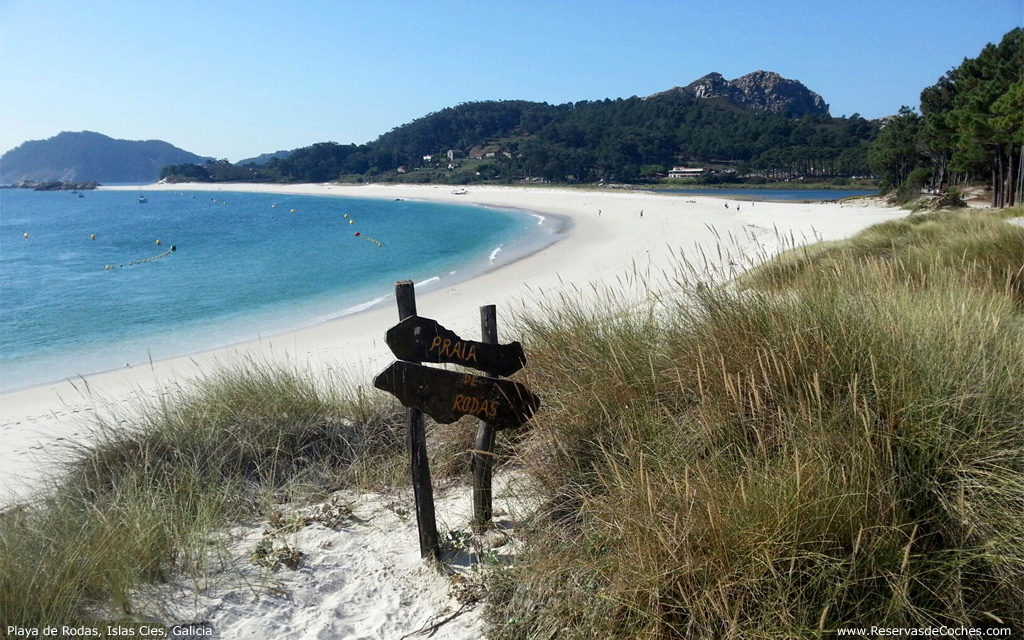 6. Playa de Zahara de Los Atunes (Andalucia): You'll struggle to find a bad review of this 'huge,' 'clean,' 'sandy' beach in arguably Spain's most beautiful province: Cádiz. The village where it's located, and which bears the same name, has a vast array of bars and restaurants serving up locally fished tuna.
7. Cala Waikiki (Cataluña): This secluded sandy spot really has the 'wow' factor. Reachable via a 20-minute walk through the woods, the reward at the end of the hike is a tranquil, paradise-like cove away from the hustle and bustle of Cataluña's main beach hotspots. Also a nudist hotspot, if that tickles your fancy.
8. Playa de Borizo (Asturias): Another beach in northern Spain which will take your breath away. Surrounded by beautiful villages and lush vegetation, Borizo offers much more than just a beach to lie on. Escape some of the tourist traps of southern Spain by enjoying having this pristine 'playa' all to yourself.
9. Playa de Las Catedrales (Galicia): A beach which encapsulates the wild, craggy coastline of Spain's most easterly region like no other. 'Cathedrals Beach' leaves visitors in awe of its gigantic arch-like rock formations and deep caves. 'How amazing mother nature is,' wrote one visitor on TripAdvisor.
10. Playa de Cofete (Fuerteventura): Like something out of a space movie. It looks like something from another plant. The Canary island of Fuerteventura is known for its world-class beaches and rugged, volcanic surfaces: Playa de Cofete offers you both. One TripAdvisor user writes; 'Another world.'