Case Study: Hideaway Retreat In Mallorca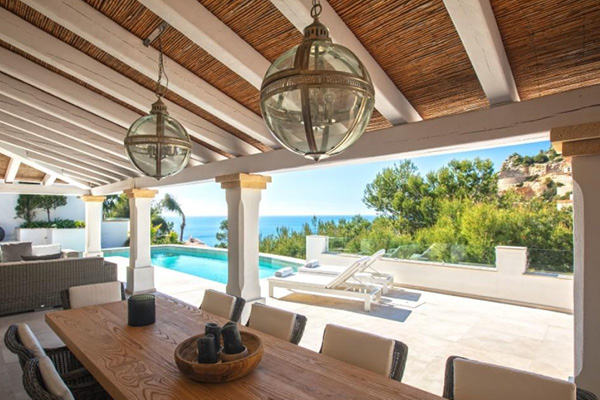 Introduced to us via our network of professionals in London, we helped this client, from the Middle East, in his search for a private hideaway on the island of Mallorca, to benefit from Spain's Golden Visa Scheme.
With a cash budget of €2-3 million, we met our client on one of his business trips to London to discuss what his dream hideaway looked like. For this client, one of the big appeals of Mallorca was not only the sun, sea and sand it promises all visitors, but also the benefits of Spain's Golden Visa scheme.
The Golden Visa Scheme, otherwise known as Investors Residency, offers non-EU residents a fast-track to Spanish residency via property investment. A non-EU resident, like our client, who invests at least €500,000 in property in Spain is able to quickly and easily secure a Spanish investor visa. Renewed every two years, the investor visa is a gateway to Spanish citizenship: after 5 years, an investor can apply for permanent residency status, and after 10 years it is possible to gain full Spanish citizenship.
The Spanish Property Market
The property market in Spain has been steadily growing in recent years, despite ongoing political uncertainty. Property prices across the country have risen by around 4% year-on-year recently – but particular regions, including the Balearic Islands, consistently outperform mainland Spain. The average price per square metre for property in Spain is €1,733, while the average price across the Balearic Islands is €3,016.
Despite struggles faced across the Spanish economy, the property market in Mallorca is buoyed by foreign investment and therefore relatively immune to domestic issues. For our client, Mallorca offered everything: luxury property, privacy and sunshine. The property market in Mallorca moves quickly, with demand outstripping supply, and prices average €5,400 per square metre across the island.
Our client was particularly interested in two regions in Mallorca: the South West, including Santa Ponsa, and the North East, including Pollenca. Property prices in the South West of the island are much higher than elsewhere, and increasing more rapidly – average prices are €7,222 per square metre and rose by an impressive 16% in 2019. In the North East, prices and growth are more modest – the average price per square metre is €4,119 and there was only a 4% increase in prices in 2019.
Find out more about the Spanish property market in our 2020 update here.
Finding Our Client's Spanish Home
Unlike some of our projects, our client here had his property finances arranged, allowing us to jump straight into researching and finding his ideal home. With a cash budget of €2-3million, there were plenty of options available to us across Mallorca.
We engaged 43 estate agencies across the island, as well as our private network to identify FSBOs (For Sale By Owner) and off-market properties for our client. Through an intensive 2-week search, we selected 31 properties meeting our client's requirements and, through a collaborative process we agreed on a shortlist of 17 properties. We organised the schedule, and together with our client, we viewed all properties across a 4-day period.
The Negotiations
After viewing the 17 properties across the island, our client retained four properties – all of which he was willing to make an offer on, putting us in a very strong negotiating position. As the property market in Mallorca is fast paced, it was important to have the right negotiation strategy that favoured our bid ahead of the others and protected our client's interests.
After intense discussions with the seller of our client's first choice property, it soon became clear that the seller was unwilling to move meaningfully from his asking price, which was significantly above our property valuation. In our role as Buying Agents, situations like this require us to maintain the best interests of our client by gathering all available information – and to ensure that our clients do not pay above the market price for a property. While this was a disappointing situation to find ourselves in, our client made the educated decision not to overpay, abandoning option one and moving onto his second choice of property.
After a week and a half of negotiations and back-and-forth, we secured this property for our client and an offer 14.9% below the asking price was accepted by the seller. In a fast-paced and high-value market, an almost 15% reduction is a great achievement and was welcomed by our client.
The Final Purchase
Once the offer had been accepted, the process sped up. Our team of highly experienced professionals work steadily to finalise a sale, focussing on the needs of the client above all else. A team of a notary, a lawyer, a surveyor and a tax advisor work together to advise our clients on each aspect, ensuring they traverse the waters of the foreign property market with confidence and knowing their interests are protected. The process was straightforward and completed quickly, allowing our client to move into his new property with as little stress as possible.
Whether you're looking for a full-time family home, a second property in the sunshine, or are developing an investment portfolio in the UK, France, Monaco, Spain or Portugal, we are here to help you achieve your vision – as stress-free and simply as possible. Get in touch with us to get started with your search.