Spanish Mortgage: Why, How and What?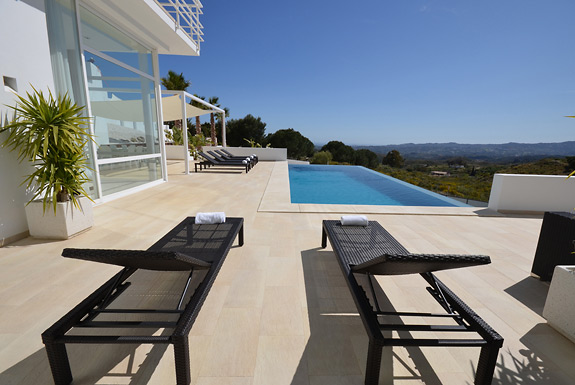 As covered in our previous article "British Demand Surges for Spanish Properties", 2015 saw a record high of foreign investment as a % of the total Spanish Property market.
Foreigners made 14% of all transactions in Spain, with the Brits accounting for 21% of these acquisitions. With the interest rates at all time low, more and more buyers are choosing to take on a Spanish Mortgage to secure their dream property.
We met up with Henry Crump from OMF (Overseas Mortgage Finance) and asked him about Spanish mortgage versus raising finance in the UK, the process to follow and the current Spanish rates. OMF has been offering International finance to British clients since 2012 and is today one of the leading specialists within the industry.
When buying in Spain, what are the Pros and Cons with taking on a Spanish mortgage versus raising finance in the UK?
There are a number of advantages and disadvantages when applying for a mortgage in Spain versus purchasing a Spanish property via finance in the UK. We find the majority of our clients would prefer to take a mortgage, whereby the charge is registered directly on the property in Spain. This provides international purchasers with confidence that the property is of good condition and the lender deems it a suitable asset to place a charge against.
On the other hand, raising finance in the UK to purchase in Spain puts you in a stronger position, should you be competing with another interested party, who require mortgage finance. There are risks however, and it is preferable that your asset and liability is in the same currency. This helps to minimise the risk on the euro to sterling conversion.
Rates available in the UK for short term funds are competitive, however the concept of re-mortgaging in Spain is seldom used and the longer term fixed rates are more eye catching. Should you decide to take finance in the UK, you will more than likely re-mortgage this debt and this will incur charges. In addition, more time will be spent completing applications and over a long term basis, will become expensive. The majority of our clients take Spanish mortgages for the full term of the loan, this enables the client to save time and money by not having to regularly re-mortgage the debt, but also maintains the security of a competitive rate for a long period of time.
What is the application process and how long does it take to get approval?
On average a Spanish mortgage application can take between 6-8 weeks to complete, but this is based on a number contributing factors. Here's a brief guide to the process:
Discuss with your broker your plans, requirements and long term outlook
Financial questionnaire to be completed in order for broker to discuss your case with lenders
Supporting documents provided, based on clients income, assets and liabilities.
At this point a 'Decision in Principle' can be obtained, providing the above requirements are met.
Find property
Application for NIE (Número de Identificación de Extranjero) – Non Spanish citizenship identification number.
Offer on property and gain acceptance.
Production of Purchase contract (Compraventa) via Lawyer
Broker to submit full mortgage application for loan and Spanish bank account
Relevant checks on property i.e Valuation, Urbana/Rustica reports.
Credit Committee approval from lender
Production of official offer from lender
Organise meeting with Notary, Lawyer and lender to complete / Organise lawyer to complete on your behalf (Power of Attorney)

At what stage of the purchasing process should we apply?
It is always advisable to speak to one of our team and discuss your plans and financial circumstances before proceeding to look for your property. This puts you in a more knowledgeable position in regards to budget, timeframes and information; whereby you can confidently make an informed decision on the property.
What are the current rates?
Over the past year, we have seen an increase in appetite from the Spanish lenders, where the property market has stabilised and seen growth. Aggressive competition between the lenders has enabled us to provide keenly priced options.
The product options are typically vanilla in the Spanish market and are either fixed or variable, on a repayment basis. Clients should be able to expect the following:
Fixed product – Can be as low as 2.39% for the full term of the loan, with an Early Redemption Penalty of 2.5% (negotiable) for the duration of loan.
Variable product – Can be 1.99% + 3 month Euribor, with an Early Redemption Penalty of 0.5% for first five years and then reverting to 0.25% for the duration of the loan.
The highest achievable LTV in Spain is 70%. This is dependent on the client's profile and alternatives of 50/60% could be offered.
Terms are generally from 5 – 25 years. This will be dependent on the age of the client. Most lenders will take a view on the client up until retirement and offer a product to the age of 75.