Case study: The perfect home in Monte Carlo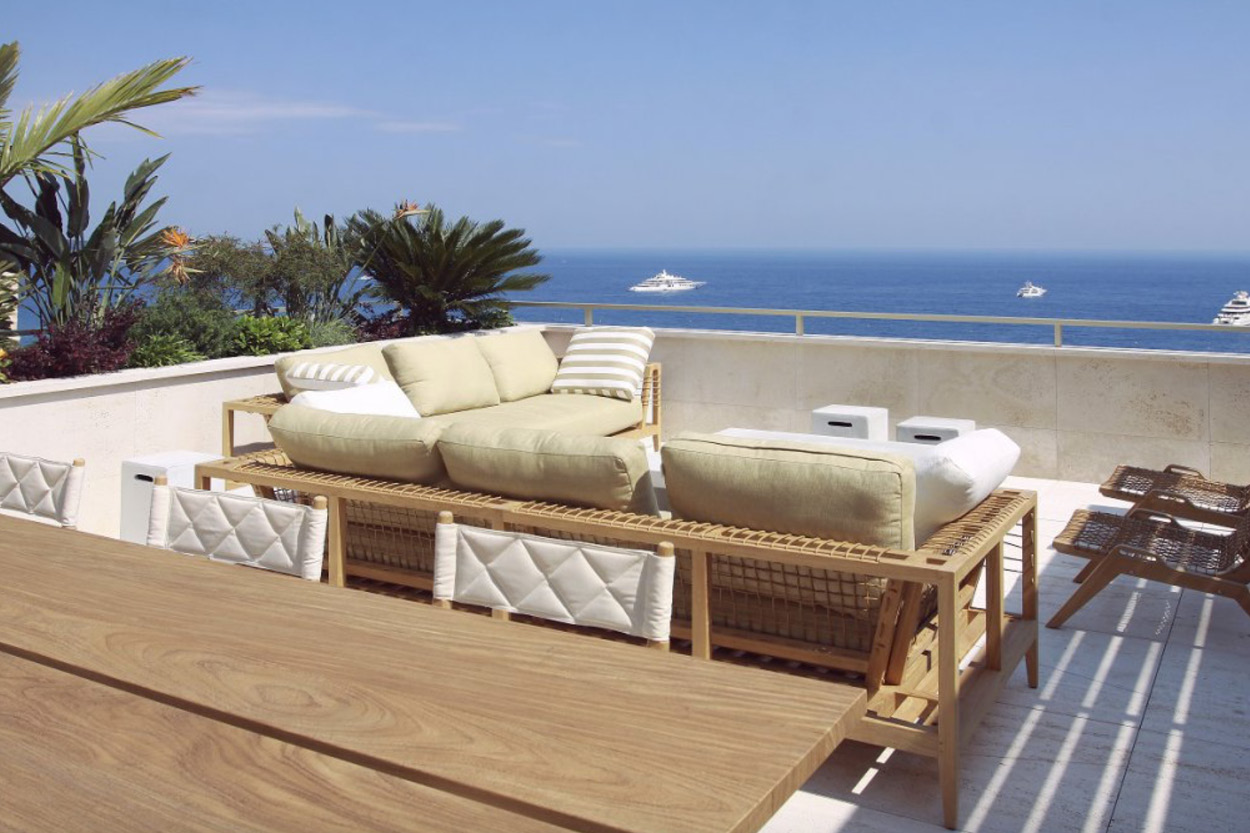 Monaco and the French Riviera are often described as the epitome of luxury. We recently had a client from the Middle East looking for a foothold in the European market who was particularly interested in the Monte Carlo area of Monaco. Read how we found our client the perfect property in Monaco.
We were introduced to this client by an existing client and we met up with him in Mayfair, London to go through the details of his brief. Our client's budget sat between €7M and €8M, a cash buy, and he was looking within the Monte Carlo area in Monaco, one of the most highly sought-after neighbourhoods in Monaco.
The Monaco Property Market
While Monaco as a whole is the pinnacle of luxurious property, Monte Carlo holds its own as the crème de la crème of prime property. Nestled between the beautiful Belle Epoque Casino and the world-famous Opéra de Monte-Carlo, with its countless couture fashion houses and designer boutiques, Monte Carlo is the preferred destination for well-heeled connoisseurs of culture. To put things into perspective, the price per square meter in Monte Carlo is €50,000 upward. You can find out more about the current property market in Monte Carlo and across Monaco in our latest market update.
Even with its hefty price tag, the real estate market in Monaco is very competitive with demand constantly outpacing supply. So, being represented by a Buying Agent who knows the market, understands the nuances of the area and has a valuable, local network put our client in a very strong position.
The Property Search & Viewings
As our search began, we engaged 37 estate agencies in total, plus our separate network for off-market properties. After two weeks of intense research, we selected 18 properties in the Monte Carlo district that matched our client's requirements and shortlisted 14 with him for viewings. We organised three days spent together visiting all properties so that he was able to make an informed decision.
After our viewings, our client retained two options on which he was willing to make an offer. His first choice was an off-the-market property which we sourced via our private network partner.
The Negotiation & Property Purchase
The next step was to develop and agree our negotiating strategy on his preferred choice. The negotiation was challenging, we had to use all of our experience and practiced techniques to get to an agreement, which took two weeks in total. We managed to negotiate 11.6% off of the asking price, in a fantastic result for our client, especially in the incredibly competitive property market in Monaco.
The next steps were very straightforward. We had our team in place; Notary, Lawyer and tax advisor. We coordinated and managed the conveyancing process as well as the ownership set up (SCP) and estate planning through to completion. The project was completed on time and with a very happy client.
Whether you are looking for your new home, a secondary property or developing an investment portfolio in the UK, France, Monaco, Spain or Portugal, we are here to help you achieve your vision.